Ildanoch Southern Seeker CD NA NAJ WC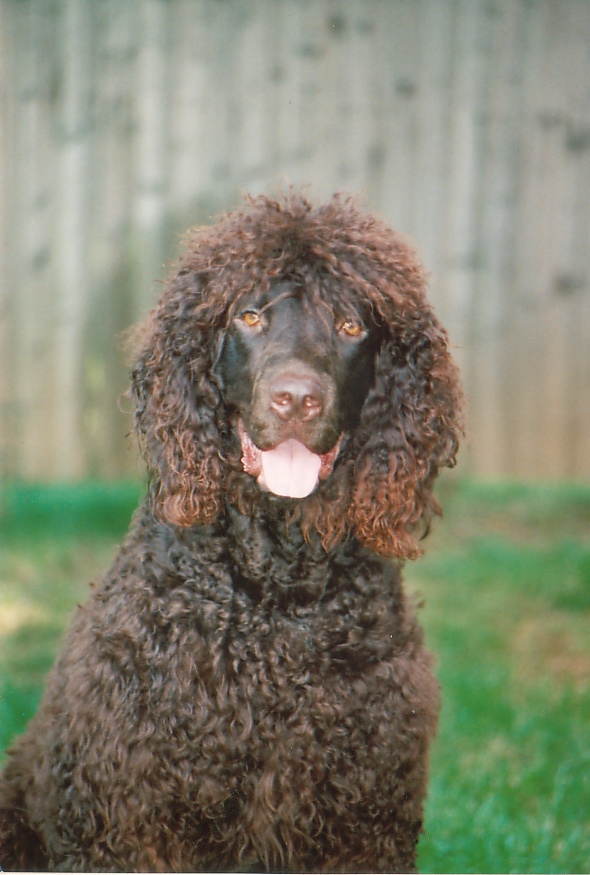 Drake was out of Valor (Ch. Beaufield Valiant Madcap CDX JH WC) and Sunnee (O'Rlook's Brown Sugar CD OA). September 26, 1999 - October 13, 2003
Drake was my first Irish Water Spaniel and truly a special boy. Drake was a big, sweet boy with drive and ability.  He was a great companion, true partner and he taught me a lot.  During Drake's short life, he was very successful in obedience, agility and hunt tests.  Drake was a character in the agility ring and he earned his novice standard and novice JWW titles. He was working on his open titles. He also earned his novice obedience title and he was training for his junior hunt test title. While not a breed champion as he only had one testicle descended, he was an incredibly handsome boy.
Drake was taken away from us way too soon.  After just turning 4 years old, I noticed that he just didn't seem right.  I took him to the veterinarian where he was diagnosed with Lyme's disease.  While normally not fatal, Drake had Lyme's Nephritis, which attacks the kidneys.  Within 3 days, he was gone as the disease completely shut down his kidneys.  Irish Water Spaniels can be incredibly stoic and Drake was no exception.  He showed no signs of illness.  We would give anything to have this boy back.  Needless to say, I now have my dogs tested for Lyme's at least every six months.
Drake was OFA Hips Good.  His pedigree can be found by clicking here.