MACH3 PACH Cuardach Makes My Heart Soar RE MXB2 MJG2 MXP3 MXPB MJP4 MJPB PAX MFG TQX T2B4 WC NW1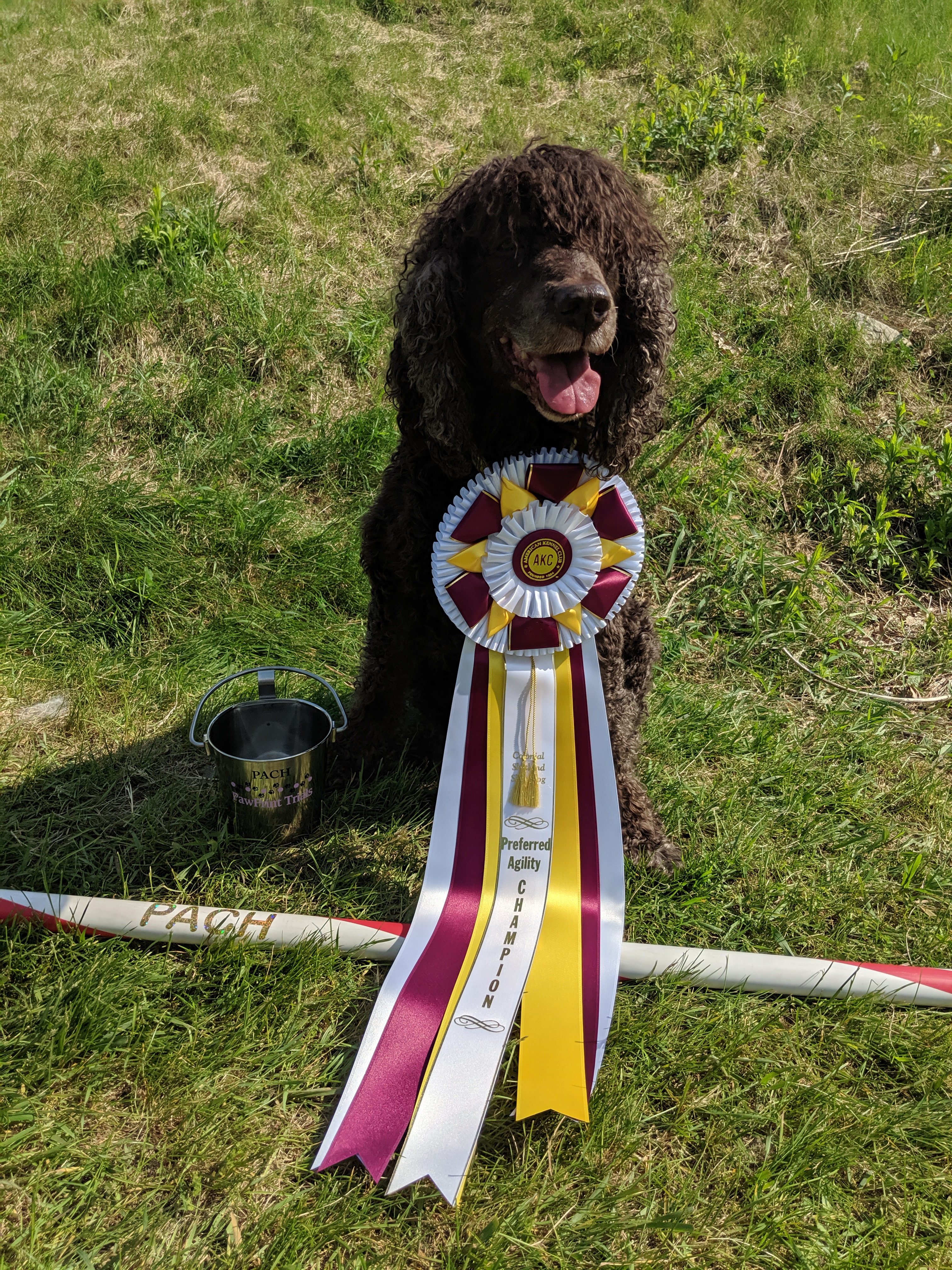 Glider is out of Scout (CH MACH PACH4 NATCH Madcap's Way To My Heart UD RE JH PAX4 MXP10 MJP10 XF WC) and Tyler (Am/Can CH Castlehill's Magic Moment AM/Can CDX TDI).  March 30, 2008 - August 24, 2022
Glider was the pink girl out of Scout's second litter.  Scout had 9 pups (5 boys, 4 girls).  I went into this breeding wanting a girl and I had a tough time picking between the four wonderful girls.  However, when someone mentioned the possibility of getting the pink girl, my immediate reaction in my heart and head was no, she is my girl. From that moment on, I knew the pink pup would be Glider.  She has a great intensity about everything she does and I love her for that for the performance events we do together.  While Glider has great drive, she is also very sweet and snugly.
Glider's main performance activity was agility. She is now retired but she had a wonderful career.  She was always fast and tons of fun. It took me a while to figure out how to best handle this spit fire but when I got my act together, what a ride!  Glider earned 3 MACHs and a PACH. She was the first Irish Water Spaniel to make the finals at the AKC agility invitational (2013 along with Clark) and the 2nd time she made the finals (2018 at almost 11 years old), she place 8th overall in the 20" class. Glider earned the top IWS medallion at the AKC agility invitational in 2013, 2014 and 2018.  Glider was the top IWS in agility in 2015. Glider qualified for the AKC agility nationals in 2014, 2015, 2016, 2017, 2018 and 2019. Glider was the Top PACH IWS for 2018.
Glider also earned her rally excellent title and her Nose Work level 1 (NW1) title.  She was one of the first IWS to earn a Nose Work title. She also earned her WC, a hunt test held at the national specialty.
Glider was not shown in conformation. While she had many strengths, her coat was not as a youngster and I decided to wait to show her.  Unfortunately Glider's seasons were not fun for either of us and I decided to spay her. We were both happy with that decision.
Glider is OFA Hips Good, Elbows Normal, Shoulders Normal, Thyroid Normal, Cardiac Normal, and CERF Clear. CHIC #84008. Glider's pedigree can be found by clicking here.