CH MACH2 Whipcord Born To Fly CD RA JH MXG MJS2 MFB T2B WC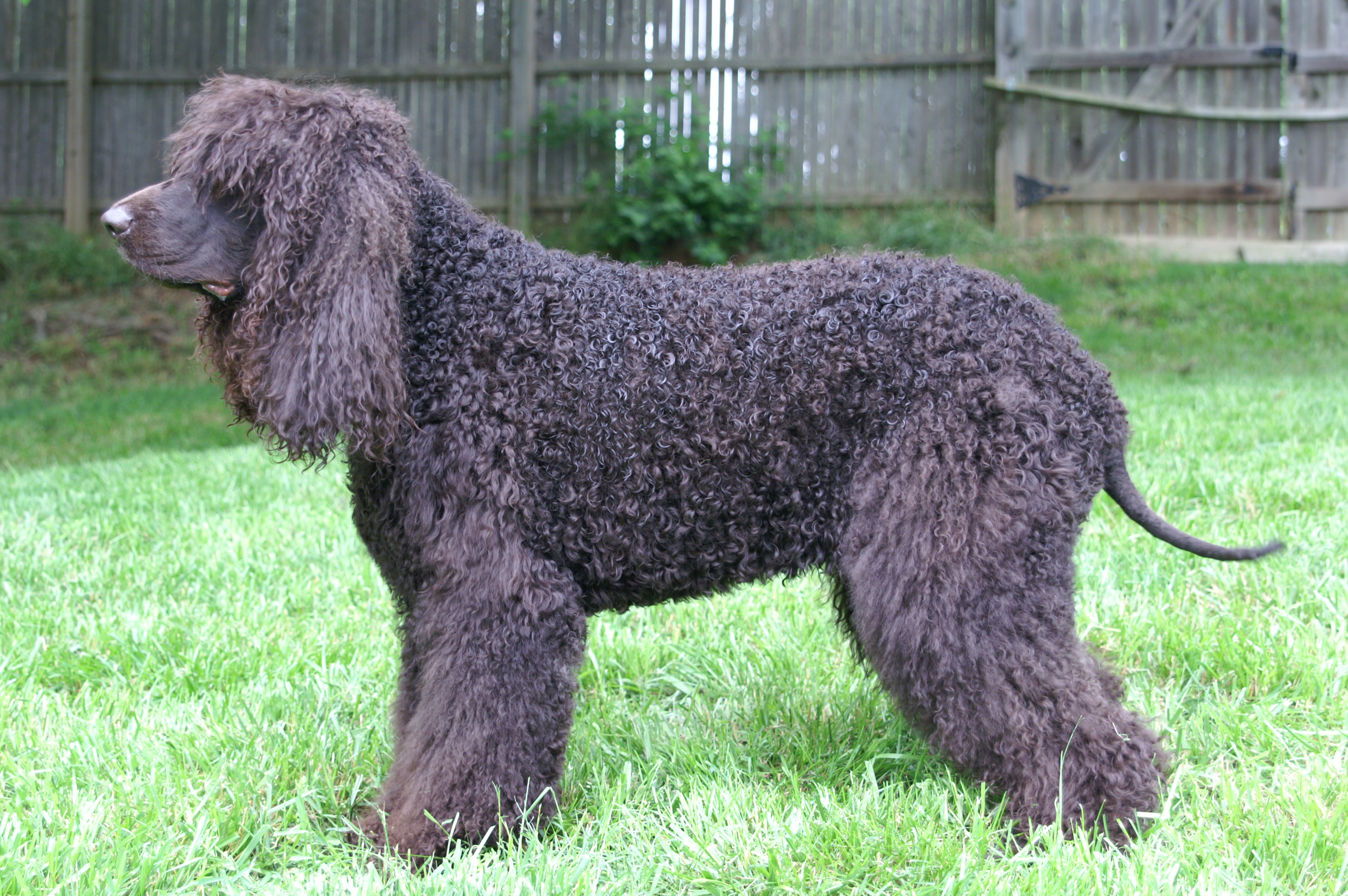 Ryan was out of Liberty (Cuardach Freedom of Flight) and William (Aquatikus American Specialty) April 29, 2010 - August 28, 2019
Ryan is a grandson of Scout and a son of Liberty (Scout/Casey).  I always had a very special place in my heart for Liberty, especially after having her with me until she was 9 1/2 months old as we waited for her to be able to go to her home in England.  So when Liberty's owner (Marion Kong) said she was thinking about breeding Liberty, I said I would be interested in a pup.  She bred Liberty to William, a wonderful boy.  I went over to England on June 24, 2010 to see the litter of 3 girls and 3 boys.  They were all wonderful, incredibly outgoing and beautiful.  I wanted a boy and decided on the green boy when he did a fabulous retrieve for me while his litter mates were playing loudly just on the other side of a fence.  
Ryan was a handsome boy, well balanced, beautiful angulation, and lots of bone.  He had a beautiful head and low set and long ears.  He had a very nice front both angulation and depth of chest without being too much.  He had lots of dark coat, with thick, crisp curls all over.  Ryan had beautiful movement and incredibly muscular thighs. Ryan earned his breed championship with relative ease and he won Winner's Dog/Best of Winner's at the IWSCA supported entry at Maryland Sporting Dog show on Saturday, March 3, 2012 for a 4-point major for his first points and finished his championship by winning a 4 point major at the New Castle Kennel Club show on May 26, 2012
Ryan was a real character and he made me laugh a lot.  He was very outgoing, confident and very play motivated.  Ryan loved to do anything and he excelled in agility.  He was very enthusiastic and he loved to add his own flair, being quite goofy at times but was always very fun.  Ryan earned 2 MACHs.  Ryan earned the Top IWS medal at the 2015 AKC agility invitational with 3 clean rounds and he had a 20th place 1st round, 11th place 3rd round and a 13th place 4th round.  Ryan earned the IWSCA Top Agility award for 2016.  He qualified for the AKC Agility Nationals 2014, 2015, 2016 and 2017.  
Ryan earned his novice obedience title (CD) and his Rally Advanced (RA) titles. He brought a lot of joy and fun to obedience training.  He also earned his junior hunt test (JH) title on June 13, 2015 which also earns him the IWSCA all-around title and Quintessential award.
Ryan was OFA Hips Good, Elbows Normal, Shoulders Normal, Thyroid Normal, Cardiac Normal and CERF clear.  CHIC #82166.  His pedigree can be found by clicking here.  Unfortunately Ryan was diagnosed with osteosarcoma in August 2017 and his left rear leg had to be amputated. While that put an end to our agility career, I was lucky enough to have Ryan with us for 2 more years where we made every day special. He was a true joy!