BOSS GCH Poole's Ide Pollywog MX MXJ MXF BCAT ACT2 ACTJ2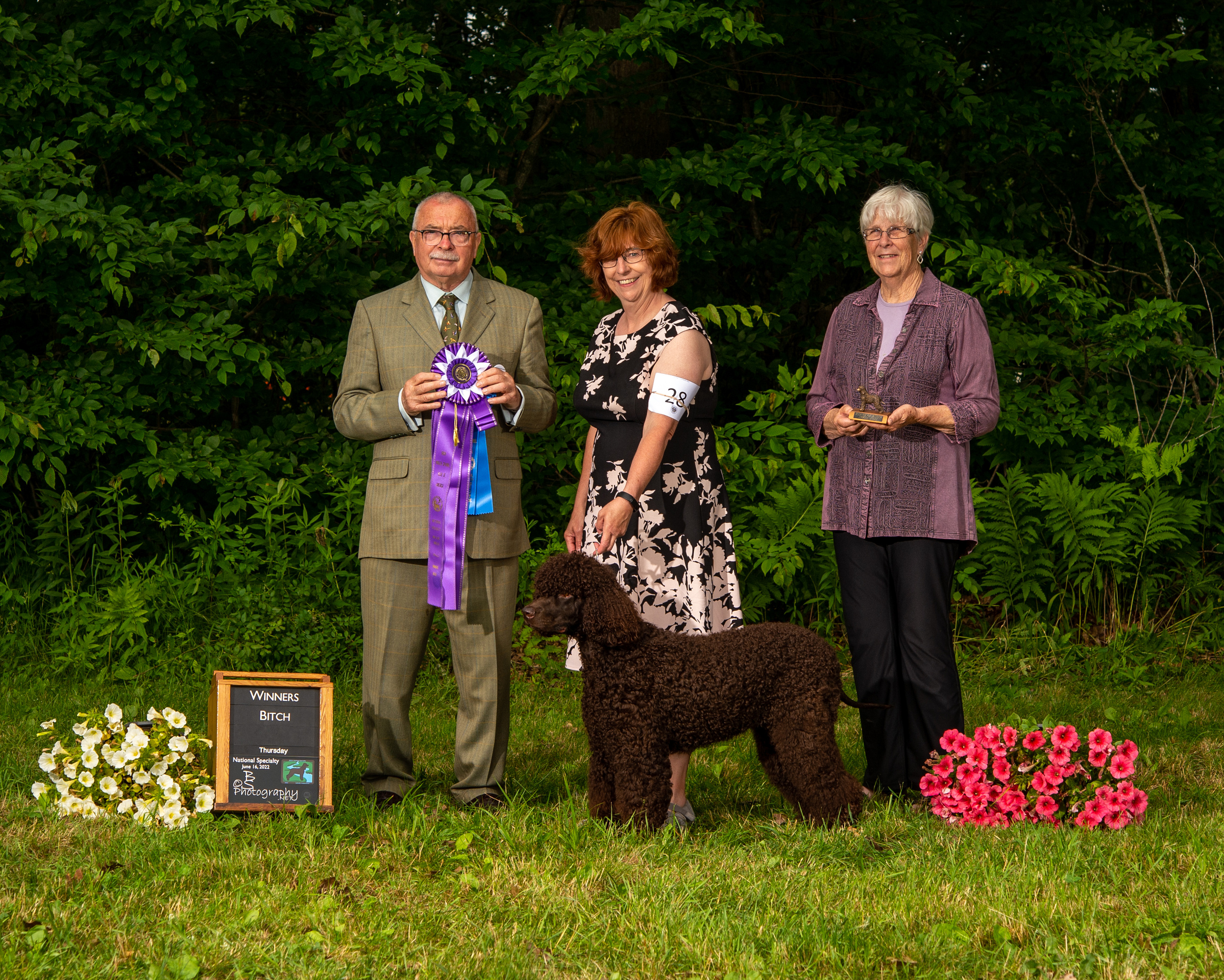 Polly is out of Liam (BOSS CH Can CH Madrona's Mr Liam) and Harper (CH Poole's Ide Marking Bird RI).  Born January 31, 2021 and co-owned with her breeder, Greg Siner.  Polly has all of her health clearances and is OFA hips fair, elbows normal, heart clear, thyroid normal and eyes normal.
Polly is out of Sloane's sister, Harper, who was bred by AI to a very special boy from the past, Mr. Liam. There was one pup in the litter and I feel incredibly fortunate that Greg has allowed me to co-own this little girl with him.
Polly is a blast to train and she has tons of energy and learns everything so quickly. She earned her first performance title (BCAT) on June 19, 2022.  Polly ran in an AKC ACT agility trial on July 17, 2022 and she ran in 8 runs, had 8 qualifying scores with 6 first placements, a 2nd and a 3rd placement earning 4 new titles. Polly earned her novice standard and novice jumpers titles on August 13, 2022.  Polly earned her open standard title on September 3, 2022 and her open JWW title on September 30, 2022. Polly earned her excellent JWW title on October 28, 2022 and she started to earn MACH points. She earned her excellent standard (AX) title on November 19, 2022. Polly earned her Master JWW title on March 11, 2023 and her master standard (MX) title on June 4, 2023.  She has earned her novice Fast, open Fast, excellent and master Fast titles too.  Polly is the #1 IWS qualifer for the 2023 AKC Agility Invitational.
Polly started her show career in the fall of 2021 and she quickly earned a 3 point major.  She also won Best of Opposite in puppy sweeps at the IWSCA regional specialty at the Morris & Essex show on October 6, 2021.  Polly won Winner's Bitch at the 2022 IWSCA national specialty for a 5 point major to finish her breed championship.  She then went on to win Select Bitch at the Middlesex Kennel Club show on June 26, 2022 for her first 5 point Grand Championship major.  Polly earned her Grand Championship on November 25, 2022.  One of her great wins was Best of Opposite to Sloane at the regional specialty on October 1, 2022. Polly  has won best owner-handled multiple times and won an Group 4 Owner-Handled at the Kanadasaga Kennel Club show on September 30, 2022.